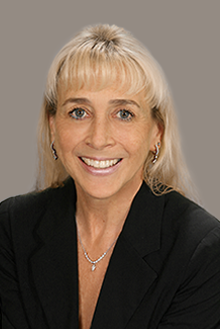 Kirsten Ullman is the founder and managing partner of Ullman Bursa Law.  Ms. Ullman is a trial attorney with a diverse background of experience. During the past two decades, she has dedicated her practice to the areas of professional liability defense, including medical and legal malpractice defense, and has defended nursing homes, assisted living facilities, physicians, hospitals, chiropractors, home  health  agencies, nurses, pharmacists, dentists and attorneys, and has been  designated Long Term Care Litigation Support National  Counsel by two major insurance carriers. Ms. Ullman has also practiced in the areas of general liability, products liability, premises liability, transportation law and employment law. She has successfully tried cases in Florida, New Jersey, Ohio, Arkansas, Mississippi, and Kentucky and has handled cases as regional counsel in Georgia, South  Carolina, North Carolina, Kentucky, West Virginia, Mississippi, and Arkansas.
Ms. Ullman is committed to assisting her clients with the improvement of care  and performs quality reviews on a regular  basis. Through these quality reviews, our clients are able to better identify areas of improvement and to implement interventions to accomplish same. Ms. Ullman also conducts in- services to assist her clients in achieving best practices in health care.
Ms. Ullman is a nationally recognized trial attorney and is a passionate and zealous advocate for her clients. She strongly believes that a successfully handled case is one that is tried or settled to its assessed value. Primary witnesses should be interviewed, as well as relevant documentary evidence obtained and analyzed, all during the first 60-90 days of the life of a case to determine a particular case's settlement value and trial value. Those numbers should be the benchmark values throughout the litigation process. Ms. Ullman has also had the privilege of participating in cutting-edge jury science and research projects at the local, regional, and national levels, and she is able to utilize the knowledge gained to benefit her clients in all practice areas. Ms. Ullman believes it is critical to understand a client's business philosophies and processes in order to properly formulate and strategize the most effective and persuasive defense.

Direct Dial: (813) 970-0520
Fax: (813) 970-0549
Email: kullman@ublawoffices.com
---
Primary Area(s) of Practice
Nursing Homes & Assisted Living
Medical Malpractice
Healthcare Regulatory
Additional Experience
General Liability
Professional Liability
Legal Malpractice Defense
Labor & Employment
---
Admissions
Florida, Georgia, Mississippi, New Jersey, West Virginia
---
Associations
Member, Federal Court Bars in Florida, Georgia, Mississippi, and New Jersey
DRI: Voice of the Defense Bar
American  Society for Healthcare Risk Management
American  Bar Association
American  Health Lawyers Association American  Seniors Housing Association Florida Health Care Association
Florida Society for Healthcare Risk Management & Patient Safety
Florida Assisted Living Association
Florida Argentum
Georgia Society for Healthcare Risk Management Georgia Health Care Association
---
Awards & Honors
Martindale-Hubbell AV, Preeminent Rating
---
Professional Presentations
Frequent lecturer/presenter at client regional  counsel forums and association events nationwide, including Crittenden Medical Insurance Conference, American  Conference Institute, Long Term Care 100
Conference, American  Society for Healthcare Risk Management Annual Conference, Defense Research Institute Nursing Home/Assisted Living Facility Conference, Florida Society for Healthcare Risk Management & Patient Safety Annual Meeting, Florida Association of Homes & Services for the Aging Annual Conference, Florida Health Care Association Annual Conference, Cayman  Captive Forum, Georgia Association of Homes & Services for the Aging Annual Conference, Senior Care Pharmacy Annual Conference, and LTC Alliance
Florida Health Care Association Annual Conference, Orlando, Florida, August 2015: Mock Jury Trial of Nursing Home Death Case
Florida Assisted Living Association Annual Conference, Orlando, Florida, August 2015: Mock Jury Trial of Assisted Living Death Case Florida Assisted Living Federation of America Annual Meeting, Boca Raton, Florida, August 2015: Mock Trial of Assisted Living Death Case Vertical Claims Management Corporate Retreat, Pittsburgh, Pennsylvania, September 2015: Mock Trial of Assisted Living Death Case
Leading Age Florida Annual Conference, Boca Raton, Florida, July
2016:  Position Your Case for a Win at Trial: Protect Your Administrator and D.O.N. in Depositions
Vermont Captive Insurance Association Conference, Burlington, Vermont, August 2016: Mock Trial of Wrongful Death Assisted Living Facility case
Florida Assisted Living Association Annual Conference, Orlando, Florida, August 2016: Demystifying the Deposition (which included the mock deposition of an assisted living facility administrator)
Florida Argentum Annual Conference, Fort Lauderdale, Florida, August
2016: Defending  the Assisted Living Administrator at Deposition: A Building Block for a Win at Trial
2017: Florida Argentum – Admission, Arbitration, and Decision-Makers with Authority
2017: Florida Argentum – Overselling Marketing Techniques: Don't Promise What You Can't Deliver
2017: FALA – Hot Topics In Assisted Living