Tampa, FL/Tallahassee, Fla. – ULLMAN BURSA LAW and the FLORIDA ASSISTED LIVING ASSOCIATION (FALA) today announced that FALA Chief Executive Officer, Shaddrick A. Haston, will be joining Ullman Bursa Law's Tampa office as a partner on June 1, 2019.  Mr. Haston will focus his statewide practice on representing assisted living facilities (ALFs) and nursing homes in regulatory and administrative proceedings. Mr. Haston and Ullman Bursa Law will continue to be actively involved with FALA in the advocacy, education, and improvement of the assisted living profession.
"It's been a privilege and honor to serve as the CEO of FALA and I am proud to have done so with a great team who provides vital work for its members," said Shaddrick Haston, CEO of FALA. "I look forward to joining Ullman Bursa Law and helping FALA and other health care clients defend their interests."
"We are very excited to welcome Mr. Haston as a partner in the firm and look forward to a great future," said Brian Bursa, Founder & Administrative Partner of Ullman Bursa Law. "He will bring a wealth of knowledge and experience and serve as an important asset to our team."
"On behalf of the entire FALA community, we would like to extend our gratitude to Mr. Haston for his years of outstanding and passionate service to its members," said Donna Damiani, FALA Board Chair. "We wish him the best on this exciting opportunity and look forward to continuing working with him to improve assisted living in Florida."
Mr. Haston has nearly 20 years of experience in health law. Prior to his role as CEO of FALA, Mr. Haston served as of the head of the ALF unit for the Florida Agency for Health Care Administration where he was responsible for the licensure of all ALFs, adult family care homes and adult day care centers in Florida. Mr. Haston earned his Juris Doctorate from Southern University Law Center in Baton Rouge, Louisiana. He currently serves on the State Plan Advisory Group on Aging and the Leon County Contractor's Licensing and Examination Board. Shad also holds the distinction of being AV Rated by Martindale Hubbell.
ABOUT ULLMAN BURSA LAW

Originally founded in 2002, Ullman Bursa Law is a Tampa-based civil defense law firm that represents a diversified number of health care providers in civil litigation, including Nursing Homes, Assisted Living Facilities, Hospitals, Physicians, Nurses, Psychologists, and Therapists. In addition, Ullman Bursa Law represents its health care clients in regulatory matters, employment disputes and litigation, commercial litigation, and corporate matters. For more information about Ullman Bursa Law, visit https://ublawoffices.com/.
| | | |
| --- | --- | --- |
| Kirsten K. Ullman | Brian M. Bursa | Shaddrick A. Haston |
---
ABOUT THE FLORIDA ASSISTED LIVING ASSOCIATION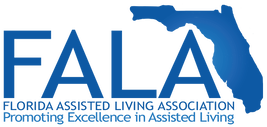 The Florida Assisted Living Association (FALA) is the oldest assisted living association in the state. It has been providing advocacy, education, and regulatory support for its members for over 25 years. The mission of FALA is to promote the improvement of all assisted living facilities in the state of Florida. Today, FALA is the largest state association representing more than 650 assisted living facilities and adult family care homes and nearly 300 associate members who provide products and services to assisted living. For more information about the Florida Assisted Living Association, visit https://www.fala.org/.
Florida Assisted Living Association
1618 Mahan Center Blvd, Suite 103