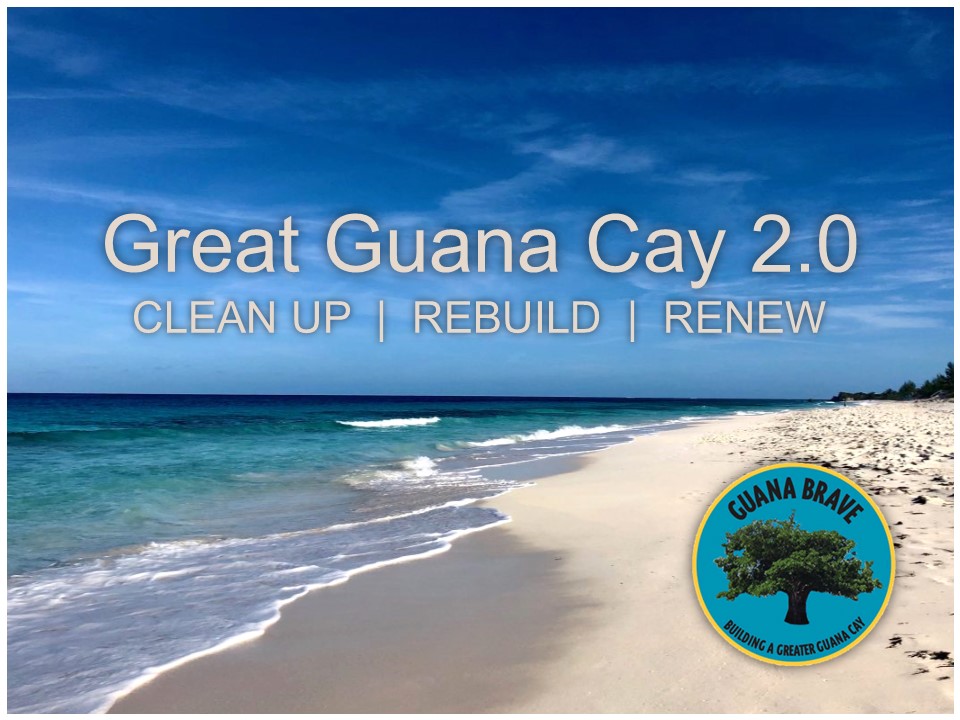 ATTENTION: All Friends of Great Guana Cay and Friends of Elephant Beach House!
Please join us for a 60 minute webinar to survey the devastation caused by Category 5 Hurricane Dorian.   The utter destruction that Mother Nature has inflicted upon the northern Bahamas is beyond description.   This webinar will focus on our beloved sanctuary, Great Guana Cay.   We will address ways to specifically help the locals of this island gem in the Abaco's.
When: Monday, October 14, 2019 at 2 p.m. (Eastern)
How to Access: https://zoom.us/j/259927874
Thank you all for your kindness and support.
Kirsten Ullman and Brian Bursa