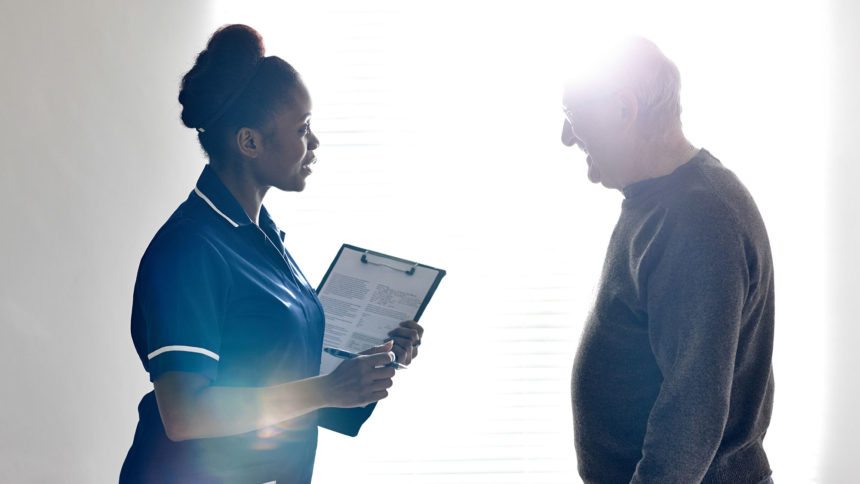 Long-term care providers are hoping several policy recommendations will ease caregiver shortages.
LeadingAge announced Tuesday a set of proposals aimed at increasing the number of foreign-born aging services workers in the United States. The IMAGINE (International Migration of Aging and Geriatric Workers in Response to the Needs of Elders) Initiative is aimed at members of Congress and includes seven policy recommendations, which include expanding the EB-3 visa program to allow more foreign-born direct care workers to ender the United States. 
"Foreign-born workers already play a valued role in the LTSS field. More than a quarter of the current nursing home and home care workforce is made up of people born in other countries," the organization stated. 
Earlier this year, LeadingAge supported a bill that would nearly double the number of employment visas granted annually and ensure access to healthcare workers. The organization has also previously proposed the idea of foreign-born workers as a solution to long-term care staffing shortages. 
Recommendations also call for: enacting an "H2Age" temporary guest worker program for certified nursing and home care aids; modifying the EB-3 visa to increase the number of visas available specifically to address long-term services and support needs; and modifying the R-1 visa program to provide religious visas to temporary workers in faith-based organizations. 
The nation will need 2.5 million additional caregivers working in long-term services and support by 2030 in order to keep pace with the growing needs of the rapidly aging population, according to LeadingAge. 
"Simply put, the number of U.S. workers is declining. There simply aren't enough American-born people to meet our future LTSS workforce needs," the group stated.
---