FALA's Chapter Meetings are unique opportunities to connect in person with fellow providers and local FALA members to exchange information on issues affecting quality of care and to learn more about senior living care and services.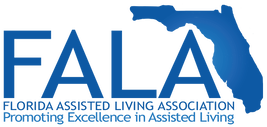 Topic: Survey Petriphilia: Afraid of Your Survey? Tips & Tools to navigate through a successful survey outcome.
Date/Time: Wednesday, October 21, 2020, 11:30AM – 1:00PM
Guest Speaker: Shaddrick Haston, Attorney, Ullman Bursa Law
Where: Zoom meeting link will be emailed after registering.
Cost: $0 for FALA Members | $10.00 for Non Members
Contact Name/Number for Questions:
Daphni Tsongranis Ltsongranis@seasons.org or 727-422-5405
Jackie Hepler jhepler@hpsgpo.com